Air New Zealand offers one of the best business class products in the sky. It's well worth trying and easily obtainable using Airpoints Dollars.  Read on to find out why we love Air New Zealand business class.
1# Enjoy fast track check in and lounge access
Air New Zealand international business class passengers enjoy fast track checkin, before being warmly welcomed at a departure lounge.
Travellers departing Auckland enjoy Air New Zealand's flagship lounge which opened in 2015. It features an ultra-modern design and a covered outdoor terrace. A generous range of refreshments are offered to help travellers relax before their flight.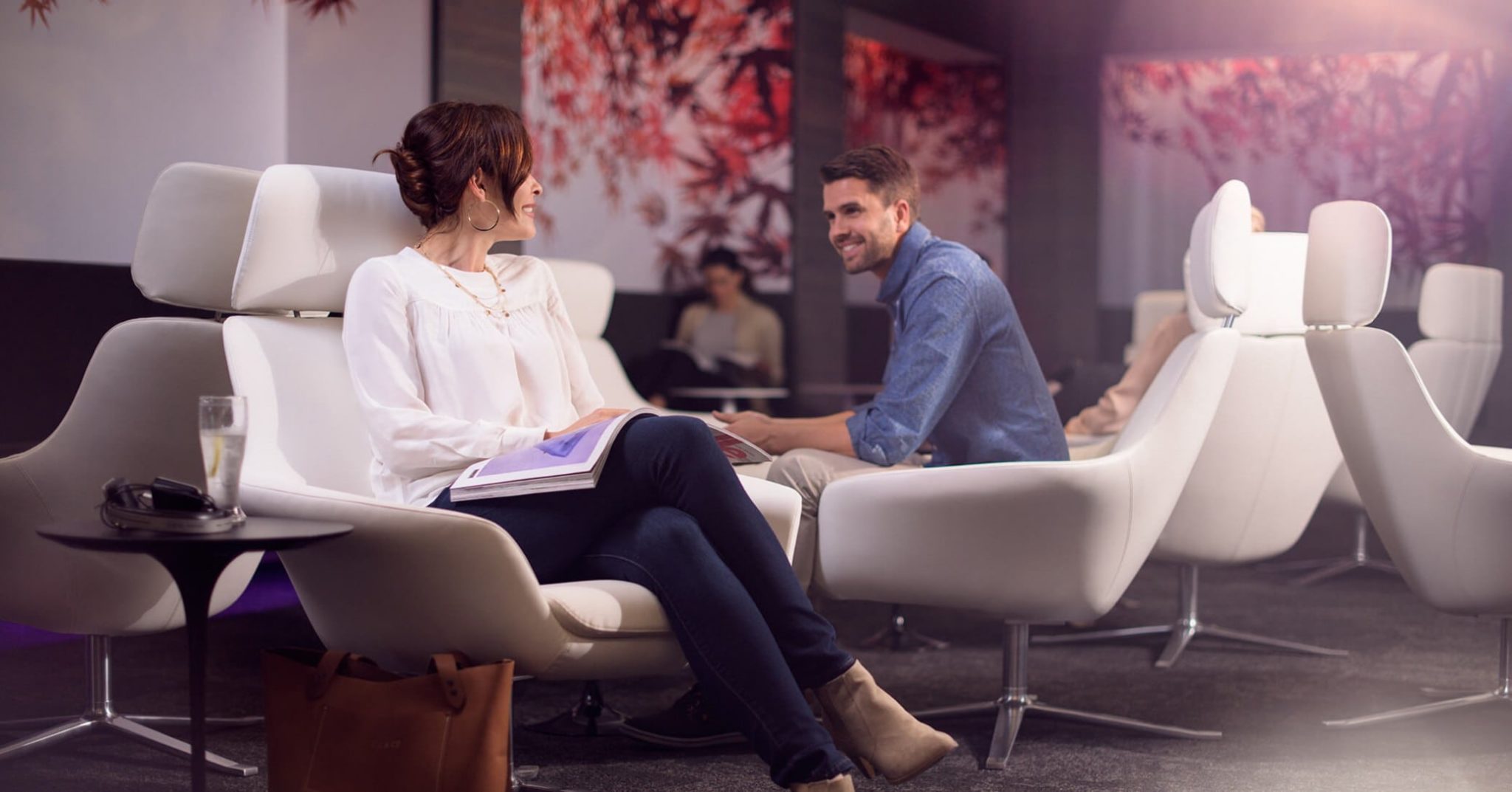 Travellers departing from Australia have access to some great lounges, too. The stylish Sydney Air New Zealand Lounge features a long bar and is a great space to perch in for an hour or two before your flight.
2# Relax in a luxurious lie flat seat
The Air New Zealand Dreamliner business class cabin features a 1-1-1 seat configuration. Seats offer a width of 22 inches and are  upholstered in soft leather. The seats and feature privacy barriers on each side and flip to create a bed with a foam mattress. This allows passengers to relax and recline at all stages of the flight, including taxi, takeoff and landing.
3# Enjoy an excellent business class champagne
Air New Zealand serves Billecart-Salmon NV champagne in the business cabin. It's a refreshing drop, and arguably one of the nicer non vintage champagnes you can find. We've found the Air New Zealand crew to be very proactive with refills – so enjoy, but in moderation!
4# The Air New Zealand business class wine list is exceptional
Along with its champagne, Air New Zealand takes its Business Class still wine selection incredibly seriously. You'll usually find two sparkling wines, three whites and three reds on offer, most of which will be from premium New Zealand wineries.  And if you're not sure what to choose, simply consult your friendly Air New Zealand 'wine specialist'. This is a crew member who has completed an intensive training course in food and wine matching.
5#… And the food is even better
We're not usually inspired by airline dining, but Air New Zealand has changed all of that. Air Zew Zealand uses local producers, and they take pride in serving food that is well above the standard we often see in business class.
Main courses are artfully arranged on the plate, and incredibly fresh.
And deserts can be incredibly decadent!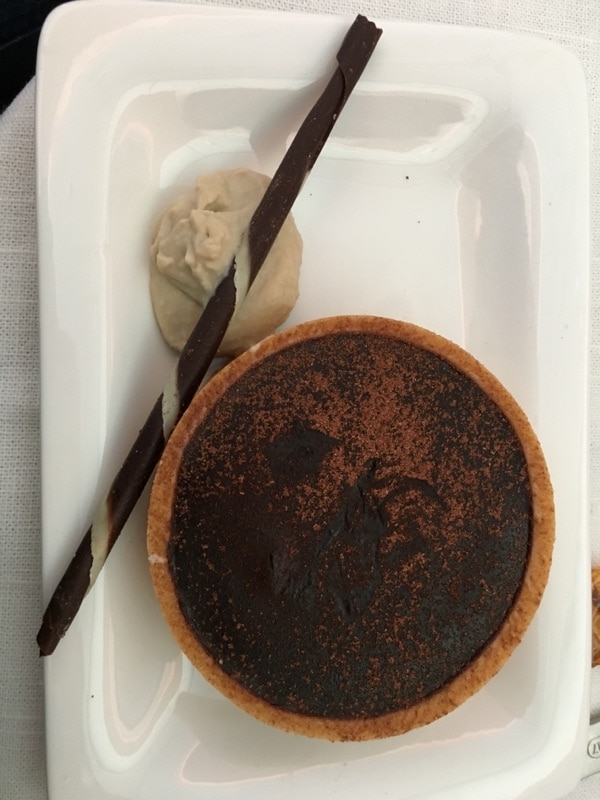 6# Air New Zealand premium economy is a cut about the rest.
Ok, so this reason doesn't exactly cover business class. However, we've chosen to include it anyway, as  we believe that Air New Zealand operates an incredible premium economy product on their Dreamliner. Nicknamed 'business-lite', the premium economy cabin features leather upholstered seats arranged in a 2-3-2 configuration. Each seat offers a width of 19.3 inches and seatpitch of 41 inches. Food and beverage offerings are some of the best you'll find in a premium economy cabin.
All in all, Air New Zealand really does offer one of the best business class products in the skies.
If you're interested in experiencing it yourself, why not consider using your Airpoints Dollars to enjoy a luxurious short or medium haul flight in Air New Zealand Dreamliner business class? Air New Zealand operates their Dreamliner on a number of trans-Tasman services, offering competitive pricing, particularly when sales are on. Have you tried Air New Zealand business class? Let us know in the comments!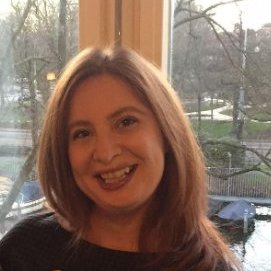 Adele started The Upgrade Collective to inspire Kiwi's to travel in style and live smarter. A travel and lifestyle blogger with a taste for the finer things in life, Adele is happiest in the air, or indulging in good food and wine.