Make cash with these high-paying online surveys in New Zealand
If you've ever looked for a way to make a little extra cash on the side, you may not have come across paid surveys sites. Well the good news is that completing online surveys for gift cards or cash (or both) can be an excellent way to make a little extra cash.
However, not all paid survey sites can be trusted or prove worthwhile, so we've put together this post of the best paid surveys New Zealand has to offer to help you discover legit survey opportunities and avoid scams. As you'll learn, there are many legit online survey sites open to Kiwis and plenty of opportunities to be generously rewarded for your time.
Discover 10 of the best-paid surveys in New Zealand for 2022
In this post, we've compiled a list of 10 of the best online survey sites that pay for Kiwi opinions.
We've vetted all of these sites to ensure they're a) legitimate b) trustworthy of your time and demographic information and c) have earning potential.
Some sites pay you in cash rewards, while others incentivise subscribers with gift vouchers, gift cards, or points-based systems where you can redeem at popular retailers.
Everybody has an opinion, right? Are you ready to make some cash from yours? Read on to learn how to get paid to complete online surveys in NZ now!
Opinion World
OpinionWorld is a paid survey site that really rewards consumers for sharing their opinion. It ranks as one of the highest-paying survey sites for New Zealanders.
We love it because it's a leading global survey site that's been around for 40 years. Backed by SSI, OpinionWorld offers competitive payouts, plenty of survey invitations, and extra ways to earn.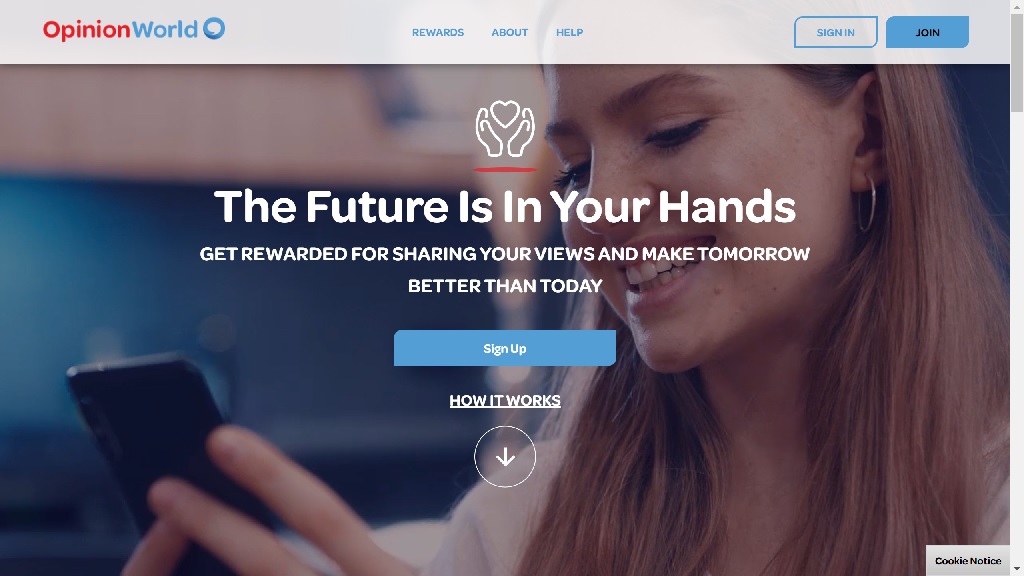 Why we love OpinionWorld: Featuring flexible cash out and reward options, OpinionWorld also has a low redemption threshold, making it easy to get cash quickly in your hands via PayPal. OpinionWorld also offers a Refer-A-Friend program and chances to win in monthly prize draws.
How you get paid for surveys: Earn real cash into your PayPal account or Flexi eGift Cards. Charity donations are also possible.
How to sign up: Head to the OpinionWorld website here.
MOBROG
It's unlikely that you've heard of MOBROG, but this German-based survey company pays users to complete surveys across 75 countries around the world.
Surveys encompass all sorts of themes, such as politics, religion, relationships, food, finance, and current affairs.
There is a strong emphasis on mobility and MOBROG has both IOS and Android apps available for download in their respective stores, free of charge.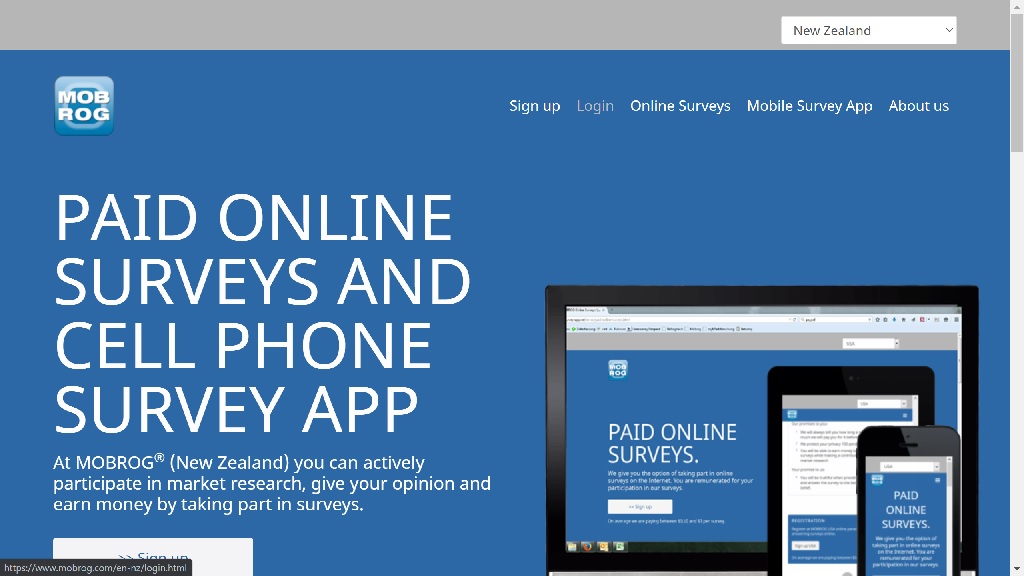 Why we love MOBROG: Mobility! Payment thresholds and options are also winners in our book.
How you get paid for surveys: MOBROG operates on a point to cash system and has three cash redemptions options of PayPal, Skrill, and EcoMatcher.
How to sign up: Head to the MOBROG website here.
Valued Opinions
Valued Opinions is another fully legitimate New Zealand paid survey website that has been around for ages.
The website is highly regarded for both the value of the surveys online and the speed of payouts. On the flip side, users will need to invest some time completing their initial demographics surveys (15-20 minutes). It is very important to fill out your profile accurately and completely. It'll increase your chances of finding surveys that match your demographics.
Users are able to earn between $1 and $5 per survey and you'll likely be able to complete several per week, making a fairly easy to reach the minimum redemption threshold.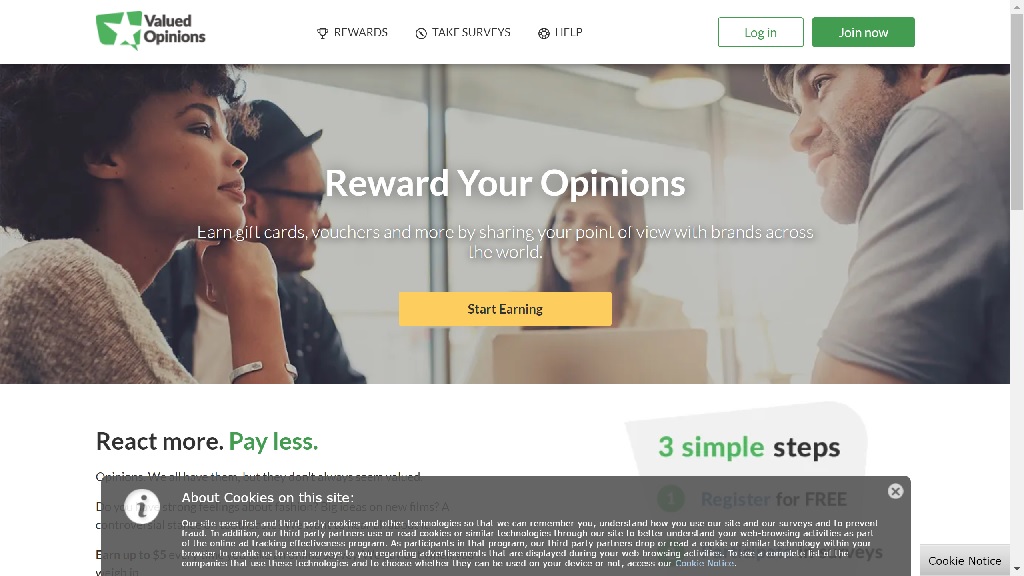 Why we love Valued Opinions: Survey pay and frequency are definitely appealing. Payouts are rapidly processed. The only negative we could find is the lack of a PayPal cash option.
How you get paid for surveys: The payout threshold is $50 but most users won't find it takes too long to reach this. You can opt to be paid in JB HiFi vouchers or Flexi eGift Cards that include Mighty Ape, Farmers, Mitre 10, Whitcoull's, Domino's Pizza, App Store & iTunes, and more!
How to sign up: Head here to join Valued Opinions.
PrizeRebel
There is a stack of ways to earn on this Get-Paid-To (GPT) website beyond taking surveys for money online. Collect daily points by watching videos, completing tasks, and even games, contests, sweepstakes, and referrals. PrizeRebel is a truly global website!
PrizeRebel makes it easy to collect daily points through small tasks – up to twenty times a day. Don't forget to pay attention to your demographics and the surveys even though there may be less available for Kiwis than Australians and Americans.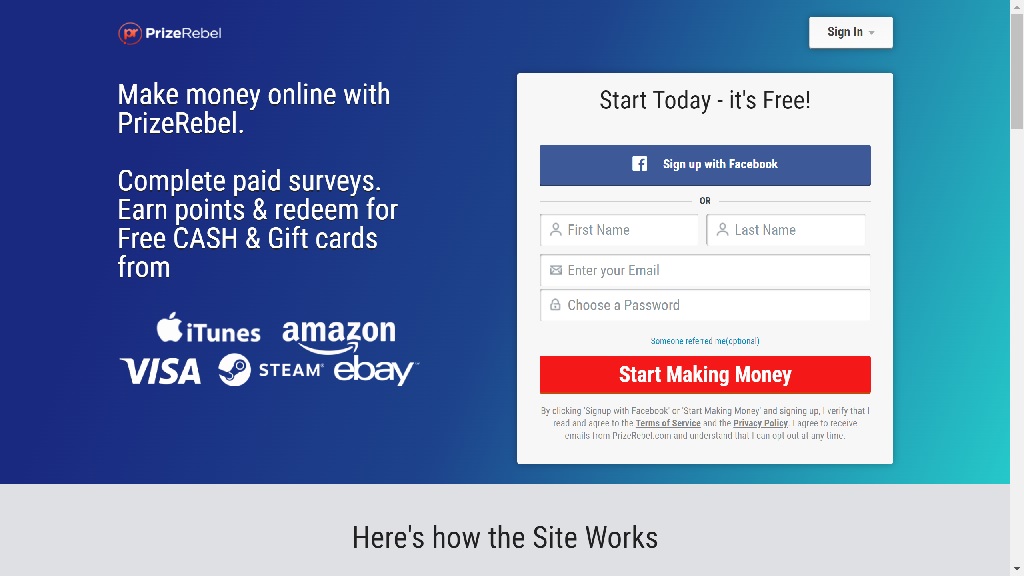 Why we love PrizeRebel: A multitude of ways to earn and stay engaged.
How you get paid for surveys: Options include Paypal with a low redemption rate of just $5 and gift card options from a huge variety of top-notch retailers.
How to sign up: Head here to join PrizeRebel.
Toluna Influencers
If you'd like to influence some of the world's largest brands, share your insights, and be rewarded, Tolnua should be on your list.
It's a bit more than just a survey site, with a community feel to it that includes games, polls topics, and battles. Toluna is built largely around mobile user engagement with many smaller, quicker activities, so it's great for public transport and those on the go!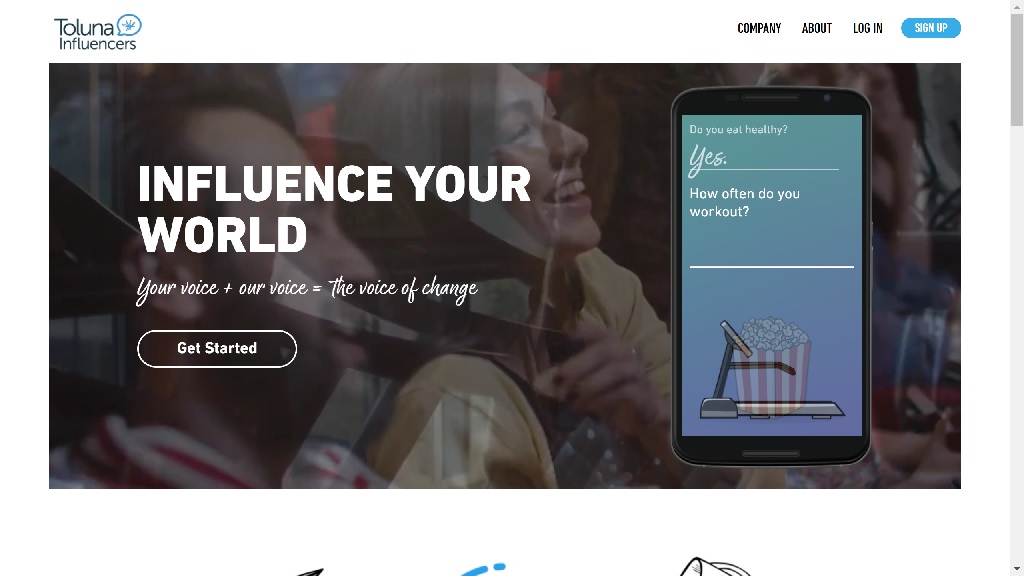 Why we love Toluna: Toluna has a low pay-out threshold and plenty of redemption options. It's engaging and fun to use.
How you get paid for surveys: Toluna includes PayPal for a cash payment option, but no direct to bank account option. Other options include Flexi eGift Cards (redeemable for Domino's or Mitre10), Mighty Ape, Farmers gift cards ($20), Spotify eGift cards ($15).
How to sign up: Head to the Toluna website here.
PureProfile
Based in Australia, PureProfile is a 100% legitimate online panel and survey site with over 1 million members globally. There are two main ways you can generate income with PureProfile. Firstly by undertaking paid surveys and secondly by generating referral income.
Like most survey sites, you'll be notified of more surveys and be able to complete more without being screened out by being as accurate and complete as possible with your demographic information. A few times you may even be offered a non-paid survey so the website can profile you better for survey opportunities.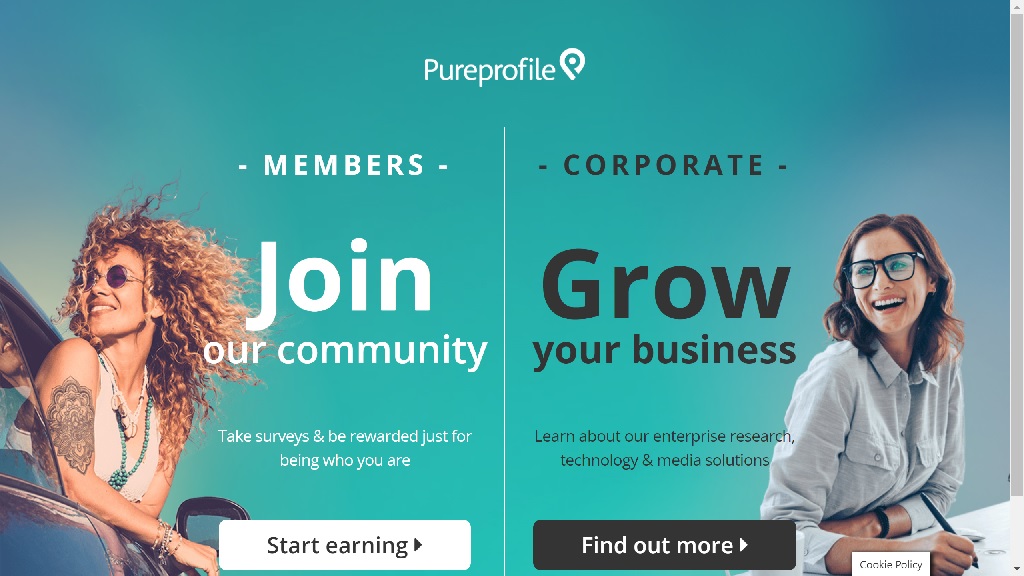 Why we love PureProfile: The website is fun and easy to use and includes a Bring-A-Buddy referral program.
How you get paid for surveys: PureProfile lets you earn money in your home currency, instead of points-based systems. Payment is made by bank transfer or PayPal. New Zealand residents can also opt for rewards cards. There may also be a limit as to what you can get paid every 60 days.
How to sign up: Head to the PureProfile website here.
Rewardia
This site is a little bit different from most in our list – it's more of a Get-Paid-To (GPT) website. Along with surveys, you can also be incentivised for watching videos, online games, and diary completion.
With Rewardia you can also boost your earnings with referrals and work your way up a tiered membership program, all the way to Platinum, just like frequent flyers!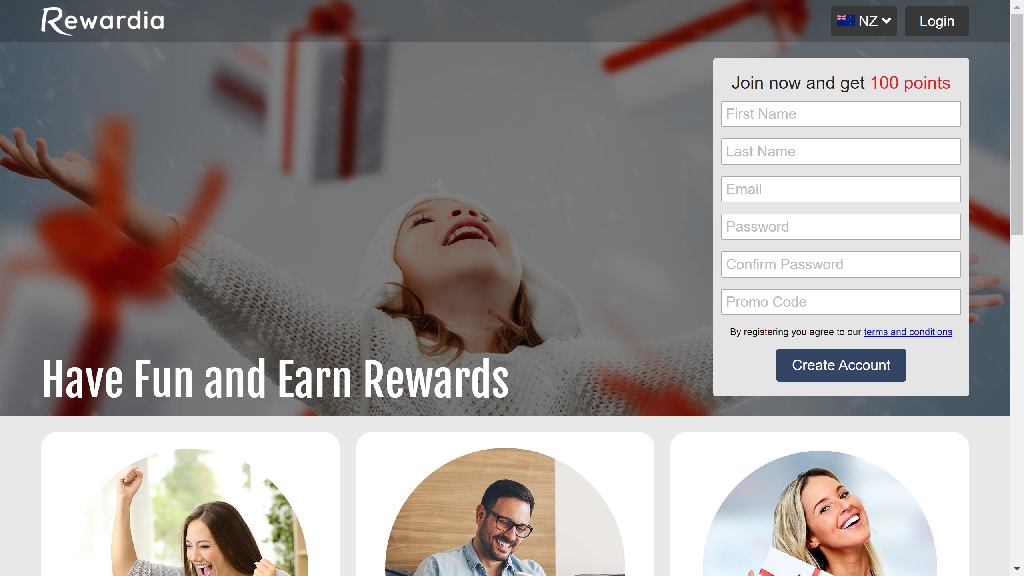 Why we love Rewardia: The website is full of fun and varied ways to earn money and keep you engaged. We love the referral program and the tiered memberships.
How you get paid for surveys: Rewardia lets you earn points that can be cashed out for gift cards, including Whitcoulls, JB Hi-fi, and iTunes. There is also a cash redemption option but it's quite high, so targetting gift cards is probably more sensible.
How to sign up: Head to the Rewardia website here.
Univox Community
Univox is a prominent online paid survey company in Australasia. Profiling is quick and easy so you'll be up and answering surveys in no time. Overall, the site is very intuitive.
Like Rewardia, Univox comes with a loyalty program that allows users to unlock higher payouts as they progress – Ambassador, Premium, Verified, and Basic.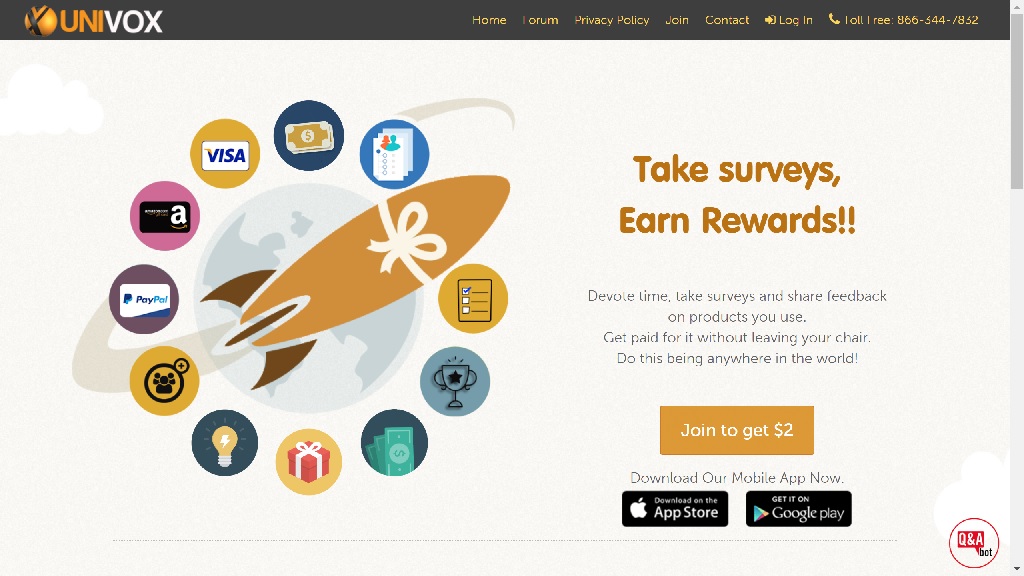 Why we love Univox: The tiered earnings system is a nice reward for loyalty and Univox is one of few survey companies that give you a sign-on bonus! Fast redemptions and a referral program ($1 per friend), are also great features.
How you get paid for surveys: Univox will pay you to PayPal, virtual Visa/Mastercards, Amazon Gift Cards and Tango Gift Cards.
How to sign up: Head to the Univox Community website here.
Respondent
You might be wondering why we've put Respondent at the bottom of the list when it pays so well? The answer is simple – it's a boutique survey site that's pitched for highly skilled individuals and professionals, not the general public.
You'll need to leverage your professional IT skills or medical qualifications and Respondent will want to verify your professional networks via LinkedIn or other social media. And of course, the surveys are complex and in-depth. This survey site is for subject matter experts only! Expect interviews between 15 minutes to over an hour.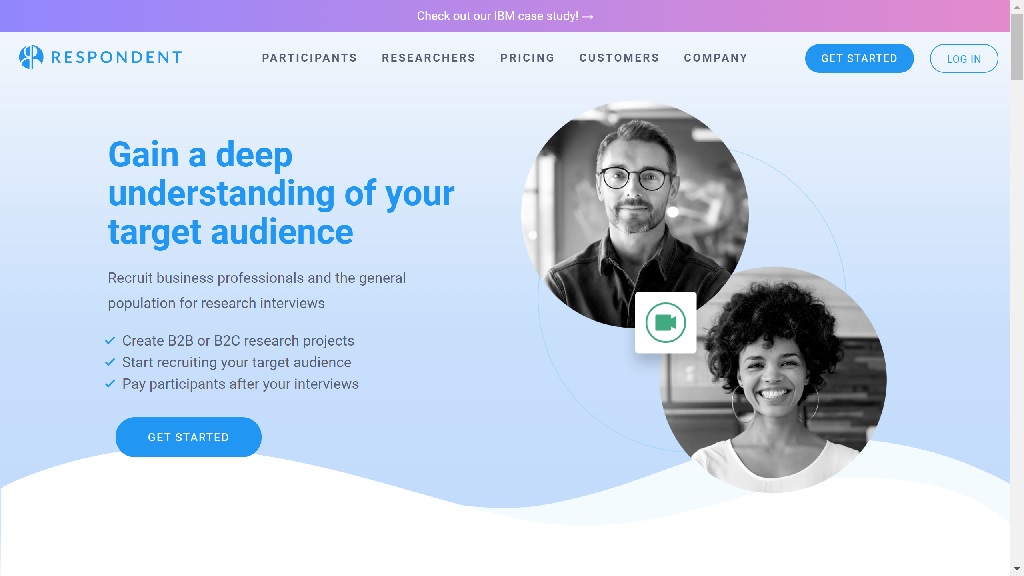 Why we love Respondent: They really want and appreciate your knowledge and you know it counts! Surveys can earn you between $10 and $350.
How you get paid for surveys: Respondent will pay you quickly upon survey completion, to PayPal.
How to sign up: Head to the Respondent website here.
Is undertaking paid surveys in New Zealand worth it?
Yes is the unequivocal answer! Completing paid surveys in New Zealand is a fun way to earn some extra money as well as pass some time. It's also a great way to reach your financial goals with a bit of extra cash – Christmas and birthdays spring to mind! And the best thing is that you can complete online questionnaires from the couch, or on the go – so it's an extremely easy and mobile side hustle.
Here in New Zealand, and also in Australia, there are a number of websites that offer surveys, and they reward users handsomely for expressing an opinion. But why would they do this? In a nutshell, businesses need to understand how people feel and what they think about all kinds of things. You might know it by its more traditional name – 'market research'.
Many companies will pay top dollar for insightful information. Major brands in NZ engage survey panels to have them undertake online research all the time and this is where you, the consumer, come in.
Paid Surveys New Zealand summary
It doesn't matter if you're in Auckland or Invercargill, someone, somewhere wants your opinion on things that matter. And your opinion is worth money to you if you join some of the sites we've hunted down for you.
In New Zealand, your choice might be a little more limited and lack some options such as focus groups or product testing, but there are still plenty of large companies that will pay well for your opinions.
You have to be disciplined to undertake a couple of new surveys a day to reap the incentives that'll make money online for you and your family!
Best Paid Survey Websites in New Zealand Frequently Asked Questions (FAQ)
What is the highest paying survey website?
It is hard to say as it varies from person to person, but if you join survey websites from the top of our list down, you should earn extra cash on the side. Joining survey sites won't replace your day job though.
Which survey sites are the easiest to use?
The larger and more popular websites tend to have more surveys available and if you've filled out your profile information accurately you should have access to a reasonable number of surveys a week.
What is the average survey website payout?
This is totally dependent on the topic, the time it takes to complete, and a number of other factors. A genuine and reliable website might pay between $1 to $5 per survey.
Why are surveys worth it?
Surveys are worth it because anyone can answer them and provide valuable input back to advertisers and on social issues.
How can you find legit paid surveys?
Easy. Simply head here for our pick of the Best Paid Survey Websites in New Zealand
Which survey sites pay instantly?
Unfortunately none. Your best option is to pick survey websites with PayPal or those that do bank transfers. Even these options can take several days before you'll see your money in your bank account. Vouchers and gift cards can take up to six weeks depending on the cycle of the survey website.
Are paid surveys legit NZ?
Yes, we've vetted all the sites listed, so if you find one that is not on the list, do some in-depth investigation before joining. You'll also want to look at how much sites pay because we don't believe a site that pays you $1 is 'legit' either.