It's recently been reported that Air New Zealand is busy working on a new concept for business class. In our opinion, it can't come soon enough.
More than ever, the battle for the best business class seat has become critical. The humble seat has become one of the biggest differentiators in a highly competitive industry characterised by low margins.
Business class is only ever typically flown by 5% of the population, but generates at least twice the revenue of an economy passenger, so the stakes are high for Air New Zealand, as it competes head on with the likes of other premium airlines such as Singapore Airlines, Qantas, Emirates, Cathay Pacific and Virgin Australia.
With Air Zealand now flying direct to Houston and 2 other West Coast USA destinations, the bold ambition of flying direct to Chicago or New York is within reach with the next generation of airliners, and increasing number of flights will be 12 hours or more.
Many may find it surprising that 27 lie flat seats in the latest 787 Dreamliner can have such impact, but consider that Air New Zealand doesn't operate a first class product where the best margins can be found.
Previously, Air New Zealand CEO, Christopher Luxon has been quoted: "We are one of the top five airlines in the world in terms of distance".
With Qatar Airways flying from Doha to Auckland in 18 hours, currently holding the record for the longest commercial aviation route, Air New Zealand competes against a new breed of global carriers with deep pockets and seemingly unlimited assets at their disposal.
It should come as no surprise that reports of an unassuming location in the central Auckland Business District is home to Air New Zealand's secretive project underway to develop the next generation of business class seating. Dubbed "Hangar 22", a multi-talented team is working to develop seating that will progressively appear throughout the Air New Zealand fleet, into the next decade. This includes real life simulations and consumer feedback from genuine passengers.
Whilst the project reportedly focuses on business class, you can be sure that some of the innovative features will filter progressively down to Premium Economy and Economy.
The Upgrade Collective has reviewed the current Air New Zealand Dreamliner business class here and can report the product is competitive with other carriers. But the key to success is staying ahead of the competitors and you'll see that Qantas arguably operates one of the best business class products on its new A330-200 Business Class.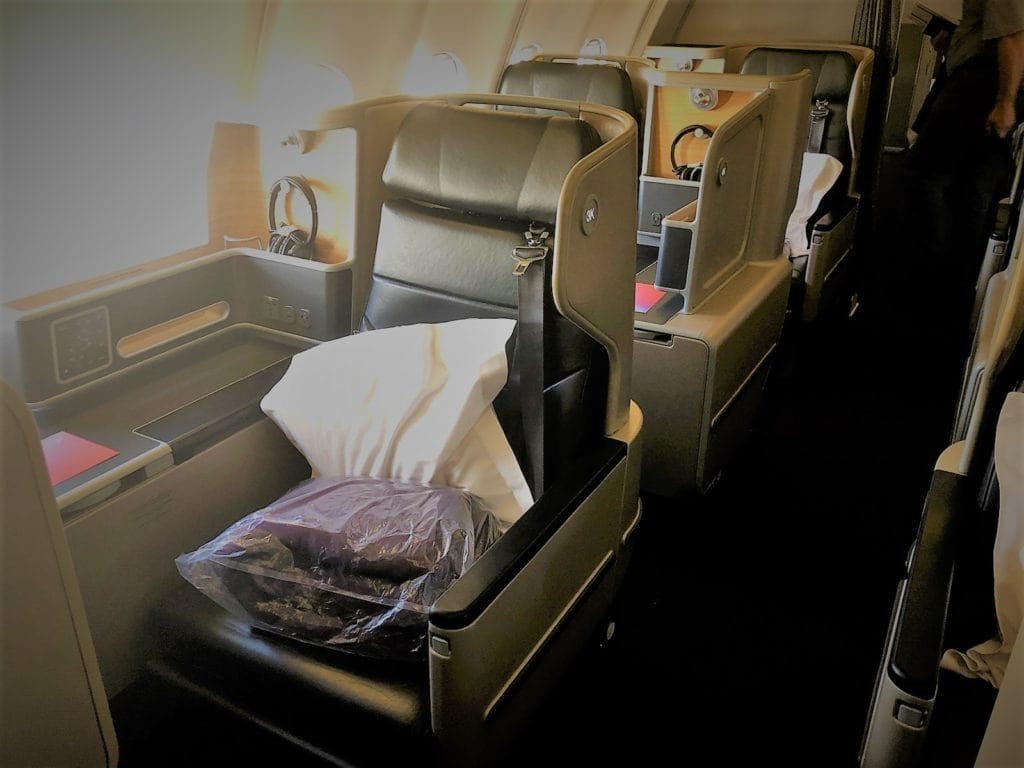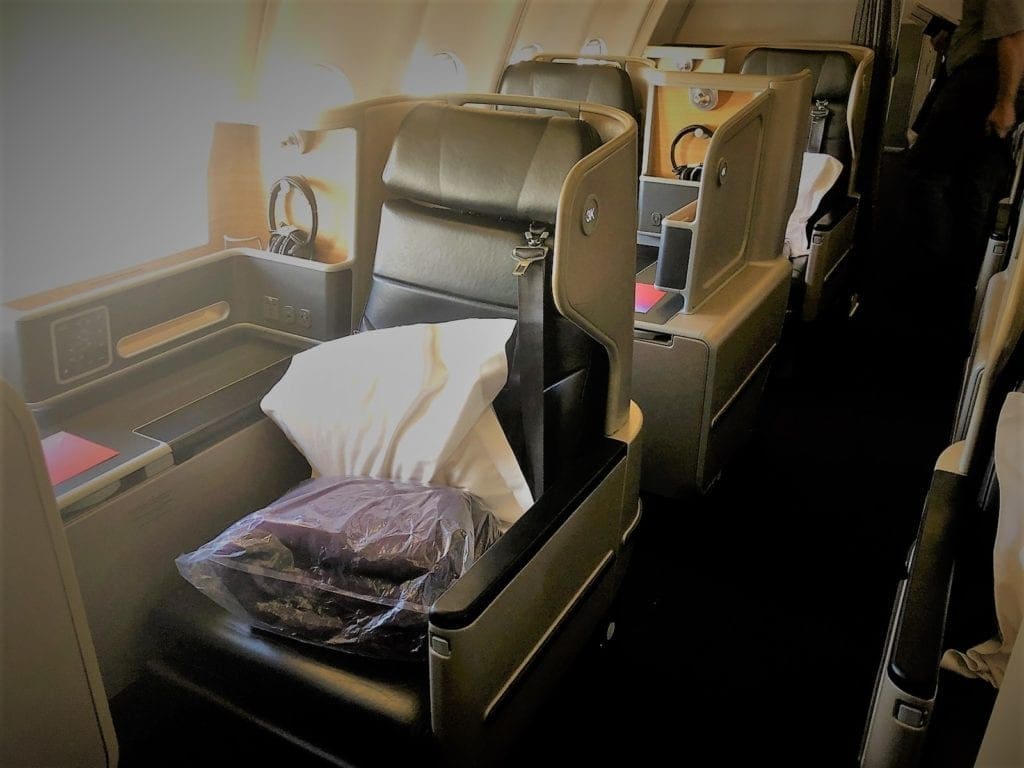 Here at the Upgrade Collective, we've compiled some of the more interesting questions that we think Air New Zealand and its development team may need to contemplate:
What devices and gadgets will consumers seek support for on-board? Additionally what level of telephony and wifi service integration into the hard product will occur?
The increasing weight and size of the population presents its own challenges. Put simply, the larger the customer, the more space consumed and that equates directly to lost revenue in less seats per square metre. It's likely that new hard products will include space-age materials and innovations to reduce weight.
Storage is often overlooked and the fact is that Business Class passengers have higher luggage allowances that can present their own issues when it comes to stowing everything away for take-off or landing.
Central to the customer experience is entertainment. The wrong screen or controls can disproportionately frustrate passengers, particularly the elderly. And content, of course, is king!
While Emirates has a bar and many airlines offering lounge and break-out space on-board, we're wondering what health or well-being experiences Air New Zealand may come up with. On long haul flights, beyond-the-seat space makes an incredible difference.
Branding – how can Air New Zealand add its own unique touches to the product? While Kiwis are generally blasé about home touches, the rest of the world can't get enough of the Kiwi experience/brand.
Lastly and more important than anything else – is the seat and bed combination the most comfortable product in the market? Get this wrong and a negative review could divert millions of dollars and thousands of customers away from Air New Zealand to a swathe of competitors.
Suffice to say the stakes are indeed high for Air New Zealand and this in itself justifies the intense secrecy of Hangar 22.