The American Express Platinum Card unlocks an array of valuable rewards for cardholders in the know.
With perks like global lounge access and hotel benefits, an Amex Platinum Travel credit and more, the benefits on offer are unmatched by any other publicly available product available in New Zealand today.
Plus, right now, there are 80,000 bonus points on the table (the highest sign-on bonus available on any Amex NZ card) for new cardholders who apply, are approved and spend $1,500 in the first three months of card membership.
The catch?
While it's loaded with significant perks, the Amex Platinum Card has a high-income requirement of $100,000 per annum and it commands an annual fee of $1,250. So, it's fair to say that this product isn't for everyone.
However, for those who are able to make use of the included benefits, this card could well and truly pay for itself in no time.
In this article, we break down the key benefits to show how the American Express Platinum Card could deliver well over $3,000 worth of value in the first year.
Read on for our analysis, or find out more information and access a secure application form via the American Express website here
80,000 first-year welcome bonus points (value: up to $1,000)
First up, American Express are offering new cardholders who meet the eligibility and minimum spend criteria a one-time bonus of 80,000 Amex Membership Rewards points.
80,000 points are the equivalent of 40,000 frequent flyer points or miles in leading airline loyalty programmes like Qantas Frequent Flyer, Virgin Australia's Velocity scheme or Singapore Airlines KrisFlyer.
With some careful research and planning, savvy travellers could look to extract enough value from the bonus points to almost cover the first annual fee.
At the upper end of the scale, cardholders can transfer points across to Cathay Pacific's Asia Miles programme to redeem for a one-way premium economy flight between Auckland and Hong Kong. At the time of writing, a one-way premium economy flight on this route will set you back approximately $1,000.
The sign-on bonus is also enough for a one-way trans-Tasman business class flight to eastern Australian cities, flying Qantas, Virgin Australia or Emirates. Depending on your route and whether you're travelling on a sale fare or during peak season, it should be possible to extract between $600 to $1,000 in value here.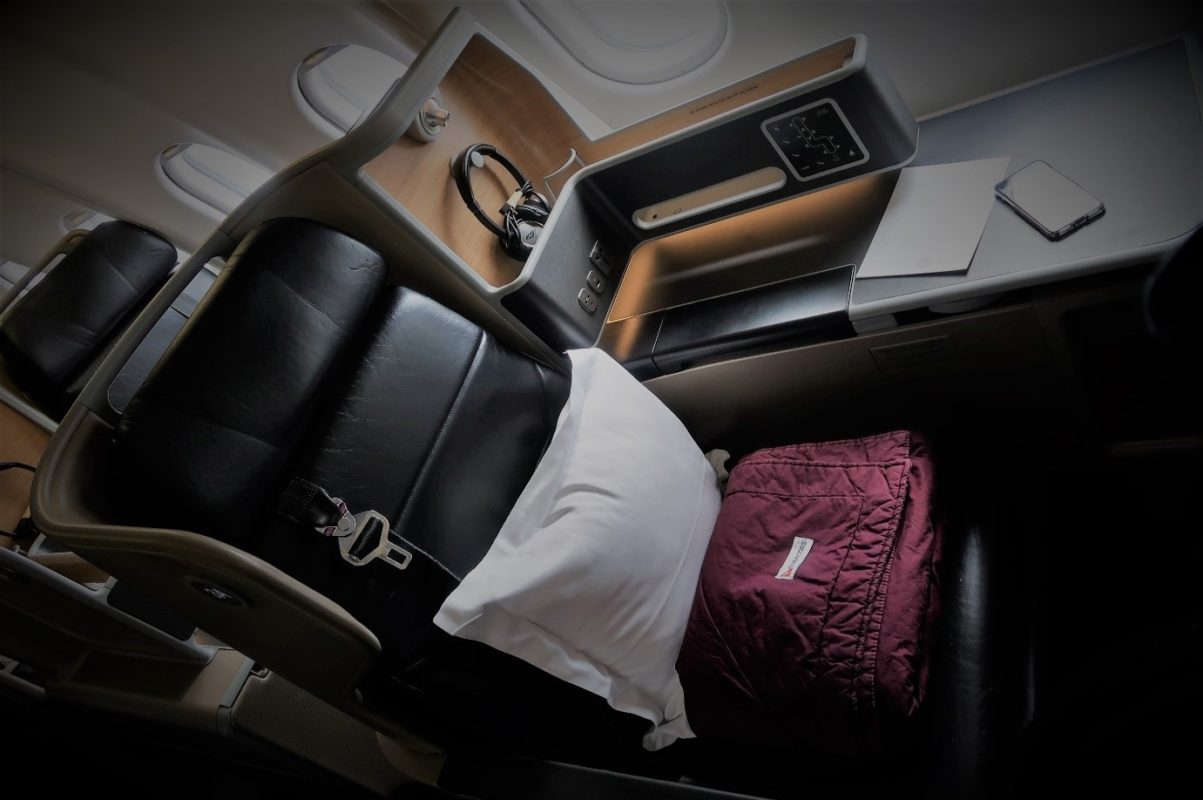 Alternatively, more value could be obtained from putting your points towards a business or first-class redemption with Singapore Airlines, via the KrisFlyer loyalty scheme. A business class redemption from Auckland to Singapore costs 58,000 miles (plus taxes), while a first-class redemption on the same route comes in at 80,000 miles (plus taxes).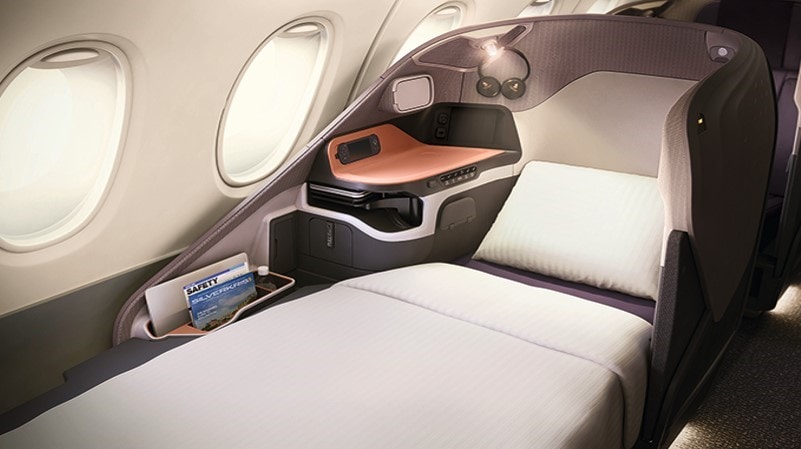 Finally, there's also the ability to transfer across the welcome bonus to the Air New Zealand Airpoints program. However, as you'll only be getting 456 Airpoints Dollars here, this isn't likely to represent the best value unless you're a true Air New Zealand loyalist.
Points redemption rates we've covered here are correct at the time of writing and subject to availability. Taxes and fees may apply.
Two Priority Pass memberships (value: $858 USD)
The Amex Platinum Card unlocks two Priority Pass memberships each year (one for the primary cardholder, and a second for a nominated additional Platinum Card Member).
Priority Pass normally charges $429 USD per person for membership – a total value of $858 USD for two. This equates to approximately $1,276 NZD at the time of writing.
Therefore, simply by taking up your two Priority Pass memberships each year, you can get back the full value of the Amex Platinum Card annual fee.
Of course, taking up membership and actually using it in the practical sense are two different things. Here, even if you travel infrequently, it's possible to extract significant value.
Priority Pass grants access to 1,200 lounges across 130 countries, including three in New Zealand.
Travellers enjoy free food and beverages, newspapers and magazines, relaxation and working spaces, showers, and more — all away from the hustle and bustle of the main terminal. In most lounges, members are permitted to bring in one guest (subject to availability, restrictions may apply).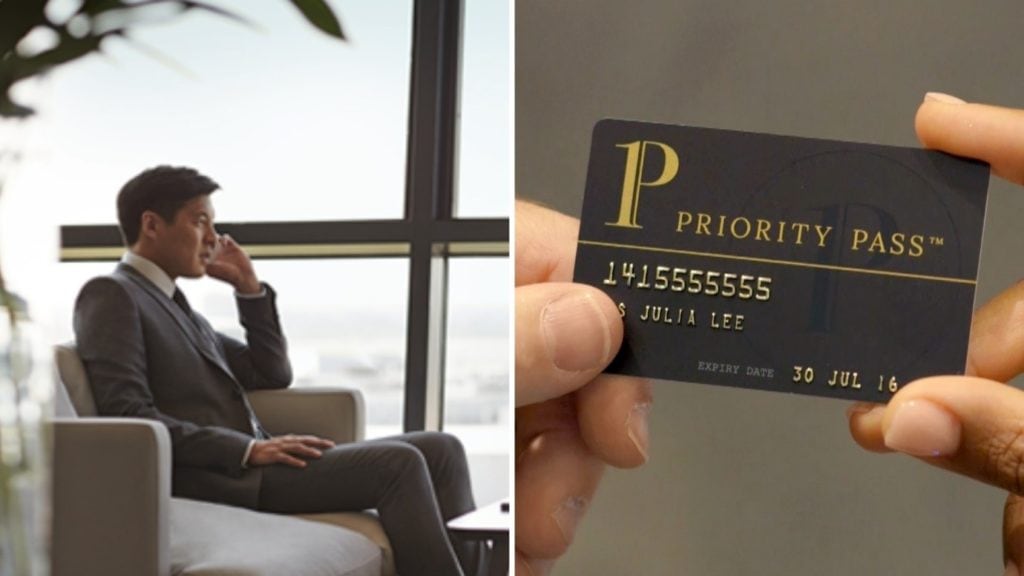 In some locations, Priority Pass also offers a dining credit towards the cost of a pre-flight meal in place of traditional lounge access. This allows a member and their guest to enjoy a meal at an extensive number of airport eateries (including many in Australia), without paying a cent.
Let's say you live in Auckland and travel occasionally to Australia and elsewhere overseas. Each time you depart Auckland, you and one guest get access to the highly regarded Strata Club Lounge at Auckland International Airport, where you and a guest can relax in comfort before your flight.
Auckland Airport Strata Club Lounge adult guest entry lounge passes cost from $49 NZD for a three-hour entry. So, if both Priority Pass members and their two nominated guests (four people in total) use the Auckland Strata Lounge just four times per year, there's $782 value to be had here.
Further afield, there is an extensive network of lounges that members can visit worldwide, with many lounges located across the USA, Asia, the Middle East and Europe.
Realistically, even if you only use your Priority Pass benefits three or four times per year, it's possible to extract significant value from your membership.
Above and beyond Priority Pass, the American Express Platinum Card offers access to other lounge networks that we haven't included in our value tally.
This includes unlimited access to the American Express Lounges at Sydney and Melbourne International Airports, along with access to an expanding network of luxurious Amex Centurion Lounges in the US and Hong Kong (guest policies vary).
There's also access to Delta Airlines Lounges (when flying Delta) and the network of Plaza Premium Lounges.
Get a Platinum Travel credit each year (value: $200)
Each year, American Express Platinum primary cardholders receive a $200 Platinum Travel credit. The travel credit can be redeemed for flights, hotels or car hire.
The Platinum Travel credit can be used for the main cardholder or someone else. It can be booked online with American Express Travel or by calling the dedicated Platinum Travel Service – it's up to you.
Bear in mind that the Platinum Travel credit needs to be used in one go, and there's no refund on the travel credit if you decide to cancel a booking.
Complimentary Accor Plus membership (value: $395)
Fancy a free night's stay, up to 50% savings when you dine out plus a fast track to elite hotel membership status?
These are all benefits that can be unlocked at over 800 Accor properties across the Asia Pacific with an Accor Plus membership.
It's worth bearing in mind that Accor operates an extensive network of hotels in New Zealand, too, so this perk can offer members tangible rewards at home or away.
There are twelve participating Accor Plus properties in Auckland, six in Wellington, four in Queenstown and two in Christchurch.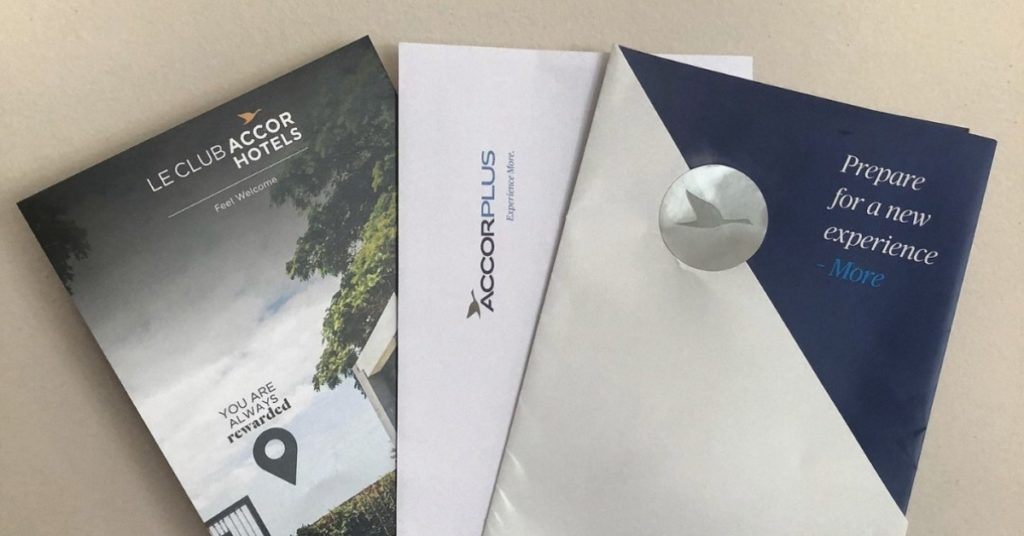 A complimentary one-night stay in a base-level room (officially known as a 'Stay Plus' benefit) is the key entitlement here. It can be worth up to $400, depending on where you choose to redeem it.
Bear in mind that blackout dates may apply at some properties, and it's subject to availability, so it pays to book as early as you can.
While you could choose to use your Stay Plus benefit at an Ibis, redeeming it at one of Accor's participating five-star hotels – a Sofitel, Pullman or a Grand Mercure, for example – will ensure you extract maximum value.
And there's no need to stray too far from home, either. Cardholders based in Auckland could choose to enjoy a 'staycation' at one of 12 properties in the city, including no less than five high-end 5-star hotels.
At the time of writing, we're seeing limited Stay Plus availability (for base-level rooms otherwise being sold for $400 at cash rates) at Auckland's newly opened five-star Accor property, the Sofitel So. Tempted? We are!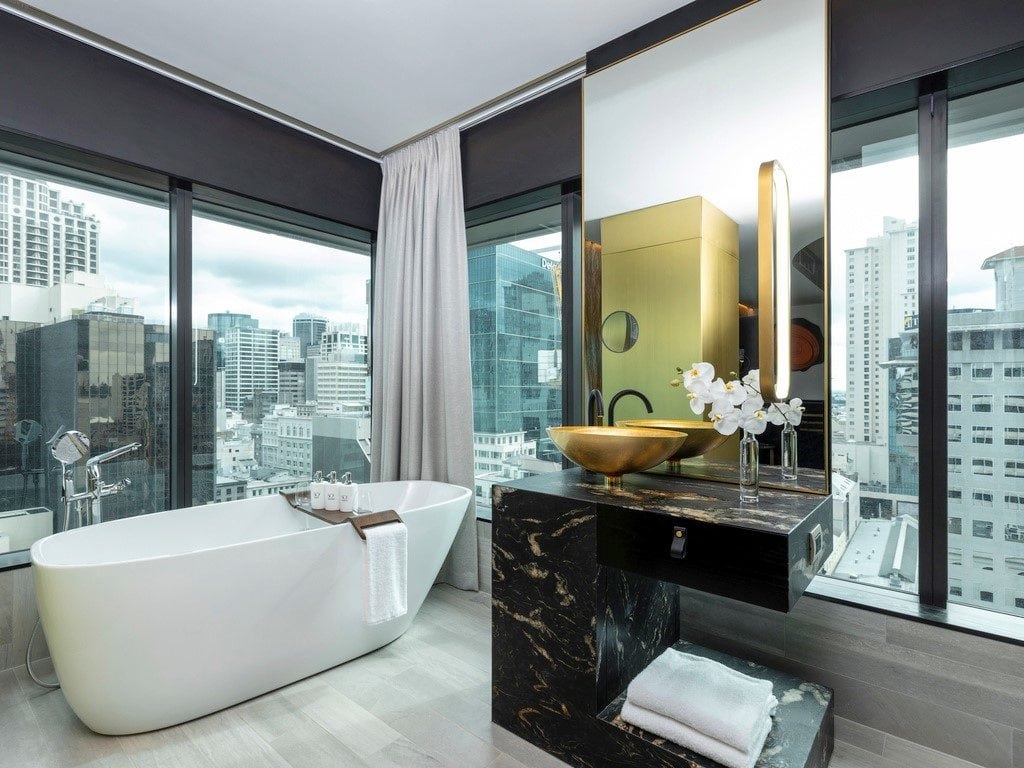 The Accor Plus dining benefit can also save members significant money, whether at home or away.
At participating properties, Accor Plus members can receive 50% off the food portion of their bill when dining as a couple – essentially buy one, get one free. There's no need to be staying at the hotel to access this benefit.
Let that sink in for a moment… if you dine out on two racks of lamb, you only pay for one.
Additional benefits include access to exclusive 'Red Hot Room' sales and a fast track to Le Club AccorHotels Silver status.
Accor Plus membership normally costs $395, however it is provided as a complimentary benefit to American Express Platinum cardholders.
To find out more about Accor Plus, check out our comprehensive programme overview here.
One Fine Hotels and Resorts stay (value: $750)
The American Express Platinum Card delivers access to exclusive benefits at over 1,000 high-end properties worldwide through the American Express Fine Hotels & Resorts programme.
Essentially, when booking directly with Amex for a stay at participating properties, cardholders get:
daily breakfast for two people
room upgrade when available
guaranteed 4 pm late check-out
noon-check in when available
a special amenity at each property (this is usually a $100 USD room credit to spend at the property), and
In-room wi-fi.
By consuming just one stay of two nights, Amex state that it's possible to obtain an average total value of more than $750 with these perks – so there is substantial value to be had here.
In fact, on a recent two-night stay at the Sydney Shangri-La booked through Fine Hotels & Resorts, I was personally able to extract over $1,000 AUD value. You can read about my experience here.
Summing up
By maximising usage of the four key perks we've outlined, it's possible to well and truly cover the $1,250 American Express Platinum annual card fee.
And that's not including the stack of other benefits such as elite hotel status, travel insurance and free additional cards on offer, along with a generous flat earn rate of two points per $1 spent on the card.
Bear in mind that the value guidelines we've applied here might not apply to everyone. They are approximations based on usage for cardholders that travel infrequently or more often.
However, it's clear to see that the American Express Platinum Card can offer a range of useful benefits for those who can use them.
You can read about the full range of card benefits in our detailed card overview here.
Offer extended: Get 200,000 Membership Rewards Bonus Points. Offer available to new American Express Card Members who apply online for the Platinum Card by 29 August 2022, are approved and spend $2,000 on their new Card in the first 3 months from Card approval date.