Hi, I'm Adele. Publisher of The Upgrade Collective, and a long-time travel tragic and rewards card enthusiast.
With the year we've all had, some readers have been questioning the ongoing value proposition of rewards credit cards. Others are unsure about how to get ahead as we continue to navigate the constantly evolving pandemic situation.
Like many people, my capacity to redeem points earned on my rewards card for aspirational travel has been severely curtailed.
The fact is, I'm holding a range of travel-related benefits that aren't usable right now, and I've swapped out luxe trips in Air New Zealand business class for road trips with the kids.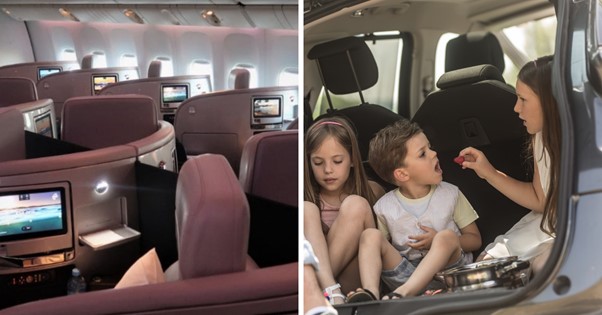 But looking ahead, there are plenty of reasons why a rewards card still makes sense
Despite the fact that global jet setting is off the cards, I'm comfortable in the knowledge that I can get significant value by holding onto my rewards card – an American Express card – well into the future.
Here's why American Express should be on your radar this year, too.
Get rewarded for each dollar you spend
While initial sign-on bonuses are attractive, it's important to look at the rewards you can earn by spending on your card every day.
With American Express, there's no need to rack up miles in the air to pocket frequent flyer points or Airpoints Dollars. That's because every dollar you spend on the ground earns points.
So, whether you're purchasing a $4 coffee or a $1,000 appliance, it pays to be strategic about your method of payment.
American Express offers one of the highest earn rates on everyday spend in New Zealand across the Air New Zealand Airpoints and Membership Rewards programmes.
This generous earn rate helps savvy cardholders to rack up rewards over time, and it's the number one reason an American Express card could be a 'keeper' in your wallet for the long term.
Best of all, all spend on American Express is 'uncapped' – meaning there's no limit to how many Membership Rewards points or Airpoints Dollars you could earn each month or year.
Card acceptance is wider than you think
Make no mistake. The American Express network is extensive and it's growing every year. Amex is accepted at tens of thousands of places around New Zealand, as well as millions more around the world.
Plus, through a new partnership with BNZ, even more small businesses have recently started accepting American Express.
Embarking on the everyday grocery shopping run? American Express is accepted at New World, Countdown and PAK'nSAVE checkouts.
Fancy a coffee or a bite to eat? You'll be surprised at how many local coffee shops and eateries accept your card.
Want to settle in for a quiet evening at home? Use your card to order an Uber Eats and pay for your Netflix or Spotify subscription.
Looking to shop online? You can use your card to make purchases online via Amazon.
Here are just some of the merchants that accept American Express:
| | | | | |
| --- | --- | --- | --- | --- |
| Supermarkets | Countdown | New World | PAK'nSAVE | Farro Fresh |
| Home & Garden | Bunnings Warehouse | Mitre 10 | Harvey Norman | The Warehouse |
| Fashion | Country Road | Mac Pac | David Jones | Glassons |
| Popular | Kmart | Farmers | Nespresso | Adidas |
And on the off chance a merchant doesn't accept American Express, it's possible to pay via alternate means.
It's easy to find ways to offset the annual fee
When it comes to credit and charge cards, I have one golden rule: I'll only take up a new card if I can realistically find value to offset the annual fee. It's a sad fact that many premium cards incur high annual fees, often with limited access to benefits.
With American Express, it can be possible to offset the annual cost of holding a card, simply by using included benefits. Perks on offer vary by card type, and they include:
$200 Travel Credit each year with the American Express Platinum Card (T&Cs apply)
A complimentary return Air NZ direct domestic flight each year with the American Express Platinum Edge Card (T&Cs apply_
Four complimentary lounge visits each year with the American Express Airpoints Platinum Card (T&Cs apply), and
50 bonus Airpoints Dollars with the $0 annual fee American Express Airpoints Card (new card members, $750 spend criteria, T&Cs apply)
Learn more about Amex card benefits and view T&Cs here.
Plus, regardless of the type of Amex card you hold, there's access to American Express Offers. This value-led perk makes it possible to tally up a significant amount of credit back to your card by taking advantage of 'Spend and Save' promotions over time.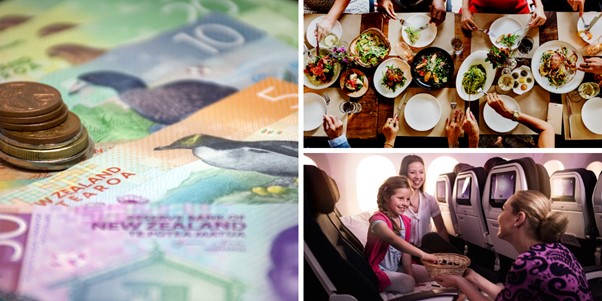 Together, these benefits add up, and they can help to offset the annual cost of holding your card.
Of course, the total value that can be extracted will vary from person to person, and it comes down to how and where you use your card. I pay off my balance in full each statement period to ensure I avoid extra fees and charges.
There's value to be found with a flexible rewards program
When it comes to loyalty and rewards programs, I've always valued the versatility of the American Express Membership Rewards programme. And in these uncertain times, many readers would agree that flexibility is key.
Rather than being locked into one airline rewards program, Membership Rewards lets cardholders earn points now and decide what to do with them at a later date.
There are so many different ways to use Membership Rewards points. This includes the ability to transfer to multiple airline partners1 and the potential to use points for gift cards, or even to pay off a card statement1.
Right now, there's a chance to pocket 80,000 American Express Membership Rewards points with the American Express Platinum Card if you're a new card member. The points are awarded when you apply online, are approved and spend $1,500 on your new card in the first 3 months.
Alternatively, choose Air New Zealand Airpoints™
When it comes to the Air New Zealand Airpoints programme, American Express offers a range of compelling benefits across two cards.
Take the American Express Airpoints Platinum Card. With an earn rate of 1 Airpoints Dollar per $59 spent2, it's the fastest Airpoints Dollar earning Platinum Credit Card in New Zealand.
This card also delivers up to $400 savings on Air New Zealand Koru membership3 and the ability to earn 1 Air New Zealand Status Point for every $250 spent4.
As an alternative, the very accessible American Express Airpoints Card delivers an earn rate of 1 Airports Dollar on every $100 of spend5, with no annual card fee to pay.
Get rewarded for spending with small business
It's been a really tough year for New Zealand businesses, and we all try to support small retailers wherever possible. Enter the American Express Shop Small initiative, a way for Amex cardholders to support small businesses in the local community while being rewarded for everyday purchases. Amex New Zealand's first Shop Small campaign ran in December 2020, offering cardholders up to $50 back, simply for spending with smaller retailers.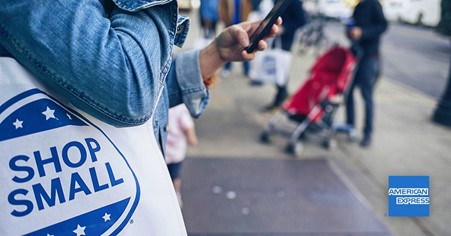 Amex supports the community in other ways, partnering with community groups and not for profits, including KidsCan.
Get ahead in 2021 with American Express
If you're new to American Express, it's time to discover what all the fuss is about with a new credit or charge card. Right now, Amex is offering:
This article is sponsored by American Express. At The Upgrade Collective, we don't allow sponsors to influence our content. The opinions expressed in this article are my own and reflect my experiences as a long-time Amex card member.
American Express credit approval criteria applies. Cards are offered, issued and administered by American Express International (NZ), Inc.