It's getting easier for Kiwis to earn Qantas points, and once you've boosted your points balance, there are many fantastic ways you can spend them.
Our favourite? The Qantas OneWorld Classic Award. In a nutshell, it's an 'Around the World' trip that can be booked in economy, business or first class, offering amazing value.
We've put together a quick guide to take you through everything you need to know to book this Award using your Qantas points, and on how you can extract the maximum value.
How far can I go on a Qantas OneWorld Classic Award?
This 'capped' award redemption covers a maximum of 35,000 miles in all classes of travel. You can travel up to 16 segments of travel using Qantas and OneWorld partner airlines (as a non-OneWorld Qantas partner, unfortunately, Emirates is excluded). Stopovers are permitted in up to five destinations over a 12 month period. As you can see, there is the potential to extract tremendous value here!
Qantas OneWorld Classic Award travel restrictions
Unlike a true 'around the world' booking, there are no specific directions you need to travel in with this Award. Note, however, that you may only depart the first country on your booking once – backtracking to get to another international destination is not allowed.
Qantas OneWorld Classic Award points requirements
Qantas OneWorld Classic awards are available in four booking classes:

| | |
| --- | --- |
| Booking class | Points required |
| Economy Class | 140,000 points |
| Premium Economy Class | 210,000 points |
| Business Class | 280,000 points |
| First Class | 420,000 points |
Business and First Class Awards are the ones to aim for if you have enough Qantas points. However, First Class redemptions can be a challenge to locate and lock-in. This is due to the lack of first-class routes departing New Zealand and Australia.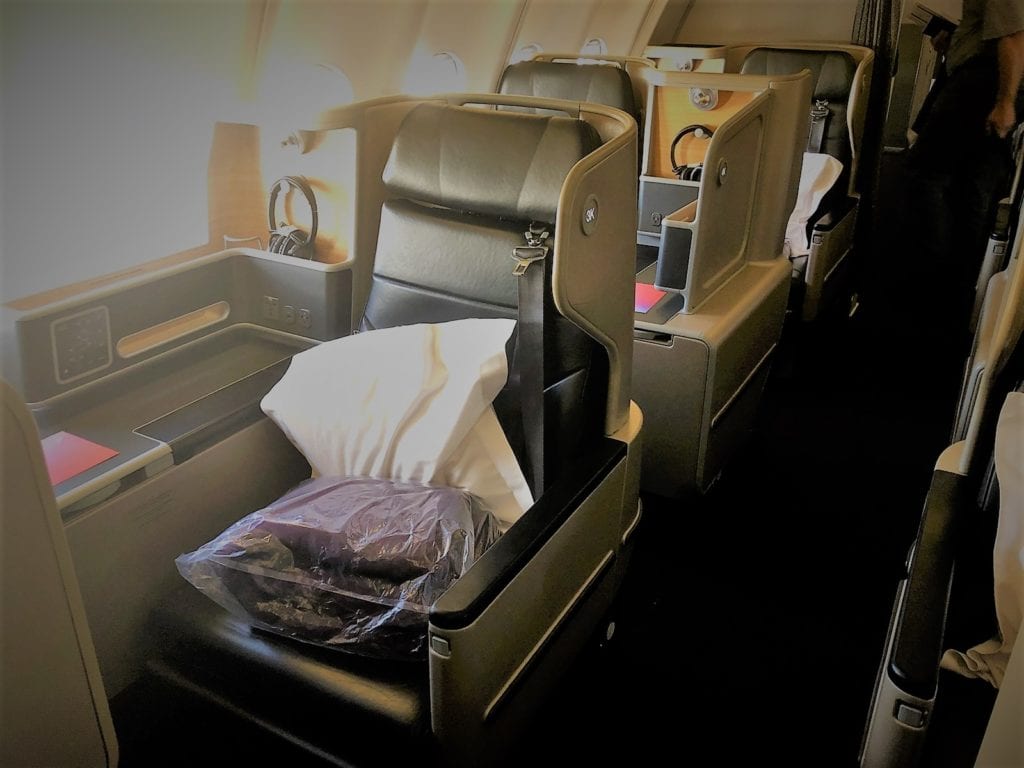 Making changes to a Qantas OneWorld Classic Award booking
Changes to bookings are permitted before the trip has commenced, however, you will incur a Qantas 'change fee'. The fee is currently 6,000 points per person. Economy Award changes may also be levied a 'service fee'. While annoying, changes are sometimes unavoidable when you are trying to craft the perfect itinerary. It's helpful to retain a small number of additional points to cater for any booking amendments.
Ready to book your Qantas OneWorld Classic Award?
Once you've settled on your itinerary, you can attempt to price it up via the 'multi-city' search on the Qantas website. However, if you're finding that difficult, you can also call the Qantas call centre and ask for assistance in booking it over the phone. Note that there may be a fee associated with this. Due to the complexity of the booking, you should also set aside at least one hour for it to be completed.
Summing up
We hope we've inspired you to put together a Qantas OneWorld Classic Award journey. It's not for the faint-hearted, and it can take a lot of planning. However, a Qantas OneWorld Classic Award is by far one of the best ways you can put your Qantas Frequent Flyer points to use.